Nagano City
IWGO-4 will be held at THE SAIHOKUKAN HOTEL (three stars hotel). It is a 20-minute walk from the Zenkoji exit of JR Nagano Station. The easy access to the workshop venue allows participants to stay not only at the venue, but also at many hotels in the vicinity.
Nagano is a beautiful city in the central mountainous area of Japan, where the 1998 Winter Olympics were held. You can reach Nagano City from Tokyo in about 2 hours by the Hokuriku Shinkansen, or from Nagoya in about 3 hours by limited express train. Nagano City is a temple town that prospered around Zenkoji Temple (1 km from the
workshop venue), and the old townscape remains around the temple. Surrounded by mountains and rivers, Nagano City is rich in nature, and you can enjoy delicious local cuisine, drinks (sake), and fruits around the workshop venue.

More information about Nagano Prefecture/City: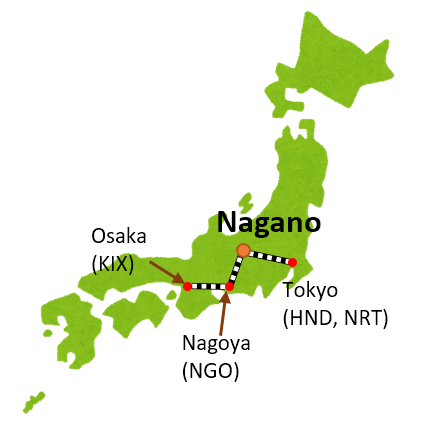 Meeting Place
Message from THE SAIHOKUKAN HOTEL
"THE SAIHOKUKAN HOTEL" is a historic hotel established in 1890, located in the center of Nagano City, which is famous as a temple town. It takes about 20 minutes to the hotel from JR Nagano-Station on foot. It is convenient to use public buses. Please refer the attached map, and we are waiting for your coming to our hotel. Unfortunately, English guides of the hotel are not available from our hotel. If you have any questions, please contact the Local arrangement committee of IWGO-4. "THE SAIHOKUKAN HOTEL" has welcomed many VIPs from Japan and abroad, including His Majesty the Emperor Emeritus and Her Majesty the Empress Emerita. While respecting tradition and formality, the hotel will continue to evolve by incorporating new styles in line with the changing times. We hope you will enjoy your stay at the hotel during IWGO-4 with a sense of such history.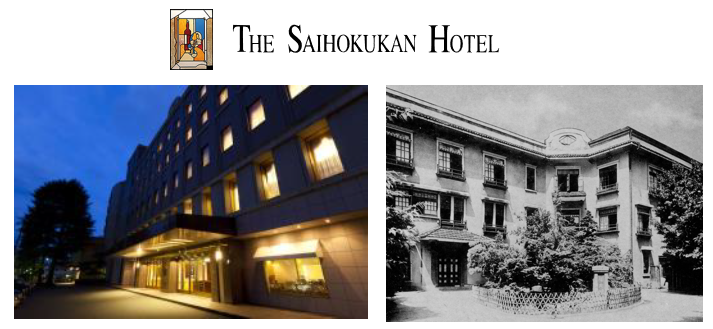 Access from JR Nagano Station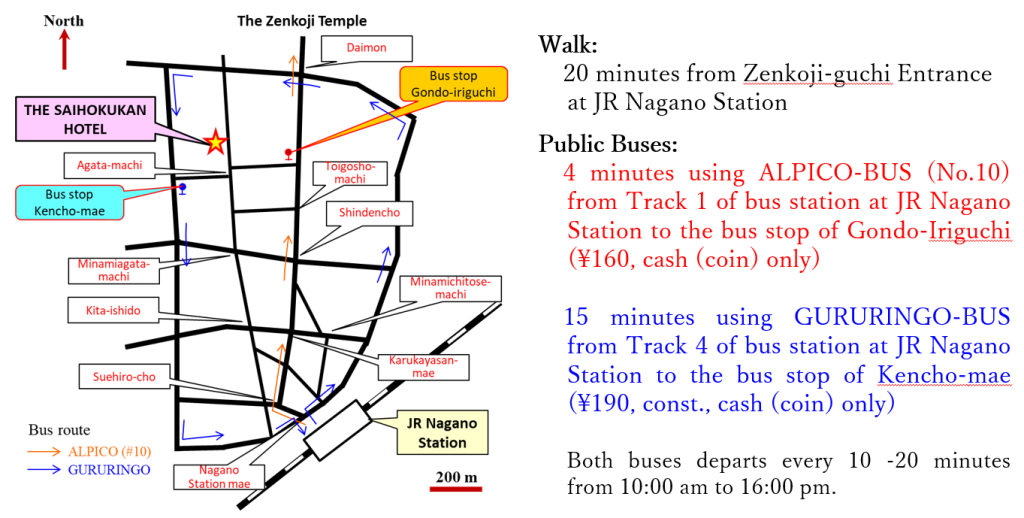 6,335 total views, 2 views today